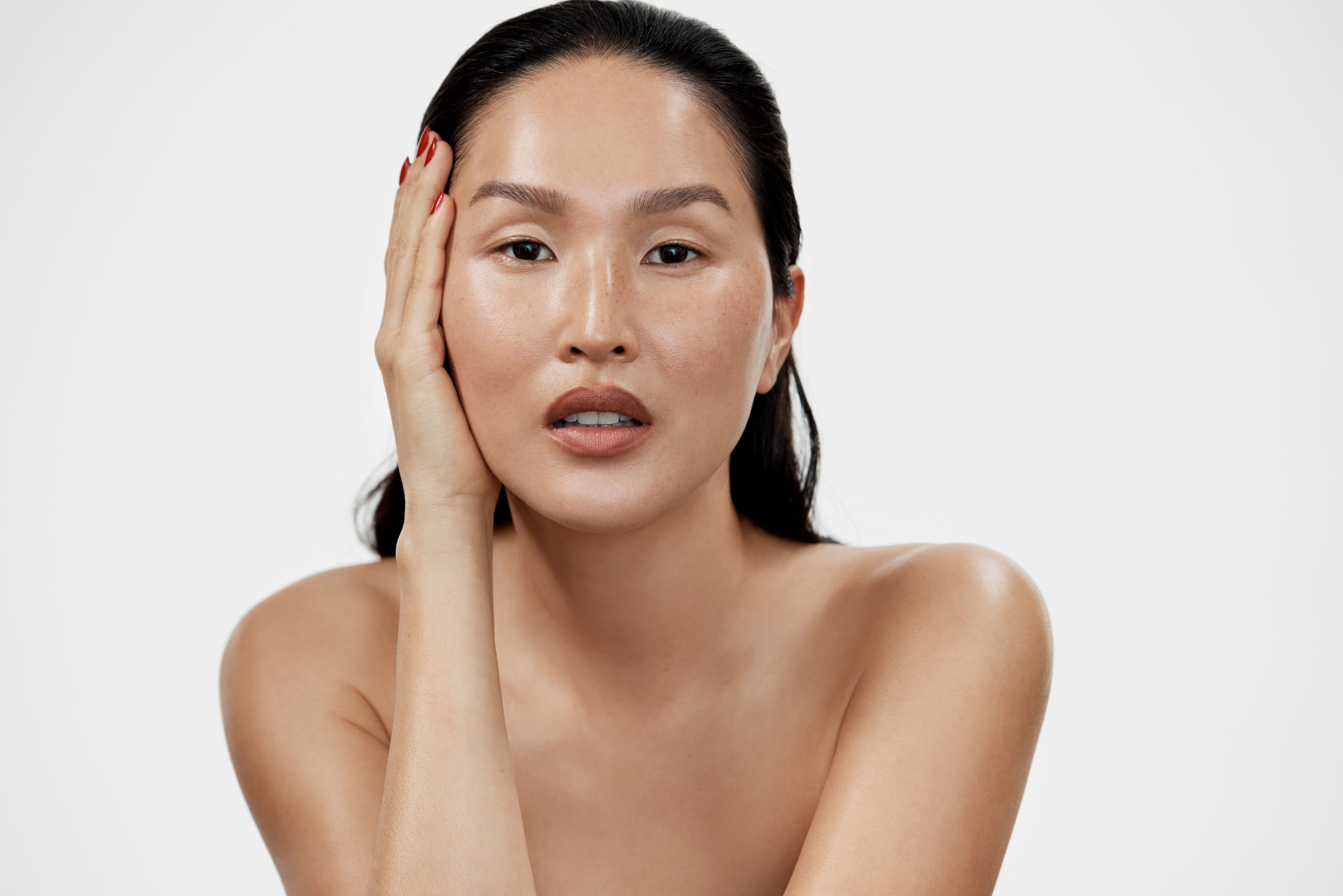 Health and wellness is very close to my heart and fundamental to our Organic Skin Health Menu. Elevating our treatments with a unique, holistic approach and designed for both indulgence and efficacy. These carefully formulated treatments call on only the purest, most potent, botanical ingredients to deliver true results. 
This diverse menu of organic treatments is perfect for those conscious of their toxic load, embarking on a detox regimen and desiring a little TLC, or those who simply prefer to take a natural approach to skin care.
A luxurious treatment for pre and postnatal skin rejuvenation, The Organic Pregnancy Facial addresses concerns such as dehydration, sensitivity, and hormonal congestion by utilising traditional therapeutic skin practices and the best in eminent, organic formulations. A combination of enzymatic peels, potent antioxidants, and fortifying hydration masks work to refine and restore the complexion while offering respite from oxidative stress, pollution and hormonal fluctuations.
A blissful European Massage encourages circulation, lymphatic drainage, and the ease of tension, while pregnancy-safe Red Light Therapy stimulates collagen and elastin in the dermis, leaving the skin clear, nourished and illuminated. This treatment can be modified to a semi-seated position for those who are in their later trimesters and have trouble lying on their back for extended periods of time.
The treatment of choice for those who are seeking results but are concerned with limiting their toxic intake, the Organic Radiance is as restorative as it is effectual. Drawing on traditional therapeutic skin practices in conjunction with the best in organic formulations. The skin is cleansed with a nourishing emollient and dermafoliant before a stimulating enzymatic peel is applied to retexturise and refine the complexion.
A potent blend of antioxidants offer respite from oxidative stress and pollution, while a firm European Massage stimulates circulation, lymphatic drainage and the ease of tension. Finished with a fortified hydrating masque and collagen inducing Light Therapy, this treatment addresses concerns of dehydration, fluid retention and congestion with a holistic touch.
To alleviate the skin of toxicity and free radicals. Organic Detox Facial is a deeply cleansing and balancing treatment designed to clarify and restore skin exposed to higher levels of oxidative stress, poor diet, and long-haul travel. A fusion of pure, organic AHA peels and vitamin boosters are utilised to infuse the skin with vital nutrients, assisting in the release of pollution, followed by a mineral dense mask to restore the complexion to an ideal state of health and homeostasis. The skin is then draped in an organic inflammation-soothing hyaluronic mask that quenches and calms the skin.
Organic Brightening Facial
Addressing common concerns such as dullness and uneven skin tone, the Organic Brightening Facial uses pure, unadulterated and naturally derived peels, vitamin infusions along with nutrient rich masks to nourish and unify the complexion. The skin is then enclosed in a firming organic collagen mask that delivers radiance-promoting hydration to the skin. This customised blend of botanical and plant-based formulations leaves the skin looking lit from within.
Organic Hydrating Glow Facial
A decadent organic treatment to counteract transepidermal water loss brought on by stress, sleep deprivation, and a less than virtuous diet. The Organic Hydrating Glow comprises of a thorough cleanse, a pure, natural custom AHA peel and botanical hydration infusion. The skin is then cocooned in a nourishing, hyaluronic mask while the production of collagen and elastin is stimulated with energising Light Therapy. Perfect for a pre-flight boost or as a gift for the urban hippie who likes to indulge in a little luxury.
The ideal treatment for promoting and maintaining optimal skin health using only the best, pure and organic ingredients. MG Regime Facial is suitable for all skin types. A meticulous buff and diamond exfoliation prepares the skin for an infusion of botanical enzymes and plant-based dermal boosters to encourage intercellular communication and proliferation. Finished with Light Therapy and organic hydration, the skin is left clarified, nourished and completely radiant.
Organic Camera Ready Facial
A favourite. Now organic. The classic Camera Ready Facial is given an organic touch, making the perfect pre-event treatment for those who are conscious of their toxic load. A deep cleanse and exfoliation with ultra-fine diamond microdermabrasion ensures a perfectly clarified base, while a customised botanical antioxidant peel, all natural hydration infusion and firm French Massage work to boost circulation and increase your epidermal water content. The skin is then cocooned in a nourishing organic collagen mask that delivers plant-based peptides and hyaluronic acid to the skin. Finished off with calming light therapy, the skin is left radiant and lit from within using only the very best in pure, organic ingredients.
Organic Custom Skin Health Facial
An all-encompassing facial for those who would like a bespoke treatment, the Custom Skin Health Facial uses only the very best in pure, organic ingredients. A consultation will inform your treatment, whereby your therapist will draw from a selection of different modalities to cleanse, calm, clarify, refine, boost and nourish your complexion using botanically derived peels, enzymatic masks and dermal boosters.
We advise that for first time clients who are conscious of their toxic load, this is a wonderful introduction to our practice.